How does PetBacker work?

Featured
Thank you for finding us here. We know choosing the best pet sitter for your pet is tough, especially if its the first time you need to travel since getting your pet dog or cat. This article is a must read for tips to make it easier to choose the best pet sitter for your pets.
For your safety and convenience we encourage owners and pet sitters to use our messaging system to chat to protect both parties in the event of a dispute. When a decision to hire is made, a pet owner can proceed to Book and Pay ONLY on PetBacker. The payment is always REFUNDABLE before the job starts if the owner decides not to proceed with the booking.
On PetBacker, you are part of a community of trusted pet lovers. If a Pet Sitter asks you to pay them in cash, simply say "No, thanks". If they insist, we recommend that you report them to us and look for a different sitter. It is in everybody's best interest to handle all bookings via our website or app.

PetBacker works by matching your request for pet services to pet service providers based on their skills, location and availability. You can also request for pet services directly from your preferred pet service providers by browsing the pet service provider directory in the app and the web.
Pet service providers who are interested will respond to your request in the app with their profile, reviews from previous customers, along with quotations and details of what is included. A messaging feature allows you to talk with the individual pet service provider for more details before deciding to hire.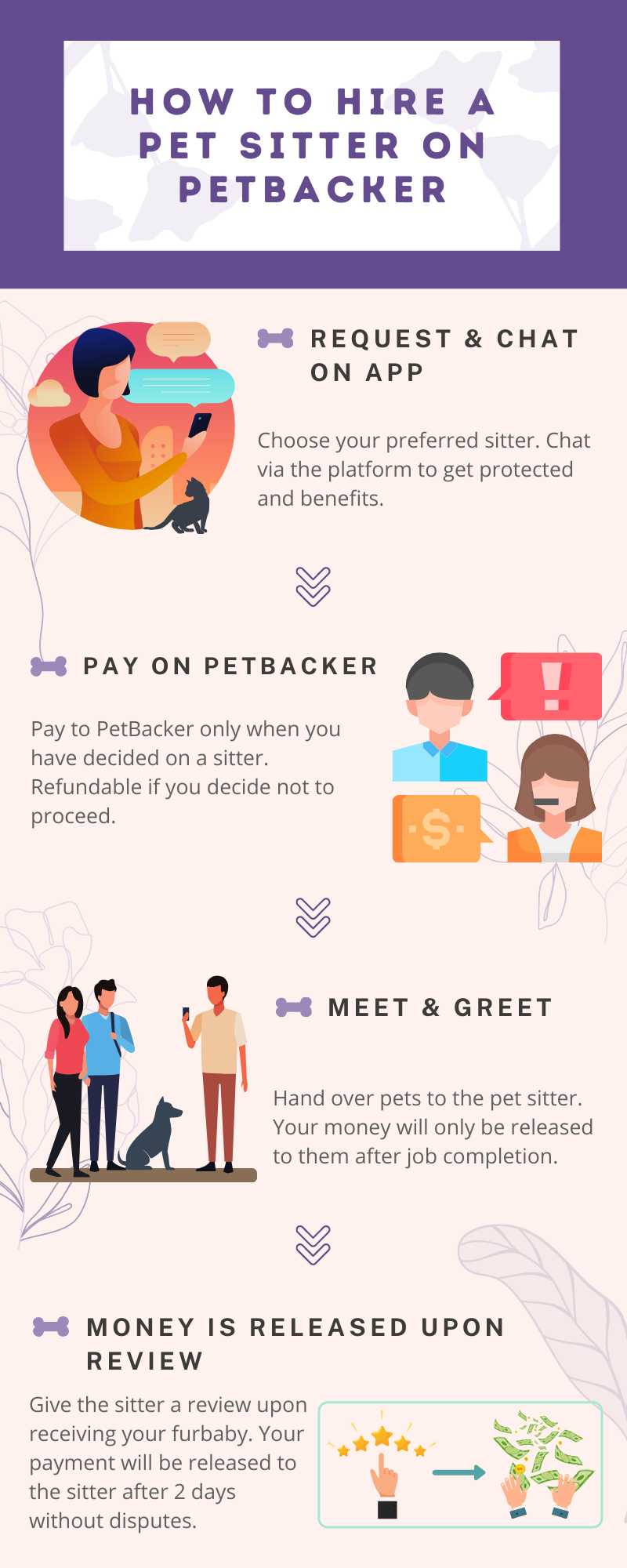 Watch this 1 minute video for a quick overview of how PetBacker works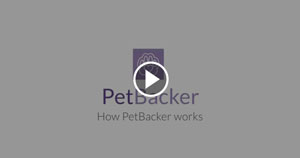 You might also be interested in
How do I make a request for pet services?
Where do I check a pet service provider's review and ratings?
Why pay for your booking through PetBacker?